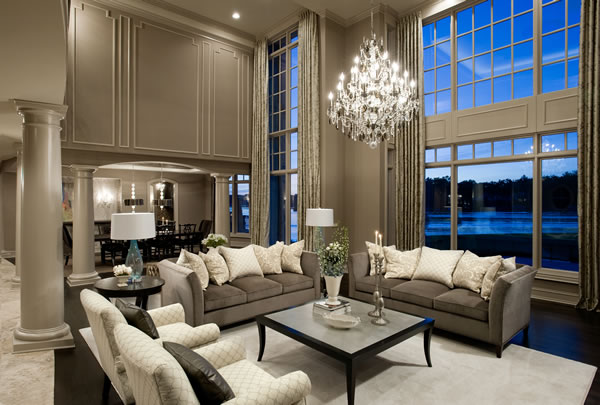 Interior Design Blog
Michigan Interior designer Cheryl Nestro of Tutto Interiors featured in the September 2011 issue of Hour Magazine "In Their Element" Decor feature
DESIGNER: CHERYL NESTRO
Tutto Interiors, Northville;
LOCATION: Client's home, Commerce Township;
I met my clients in the home's drywall stage. I love getting in early so that, with the client, I can plan every detail before appointing the furniture.
This formal living room is a bit glamorous, but you still feel you can curl up on the sofa. While it's very grand in scale, it's not imposing.
Interior design is a layering process for me. That first layer in a room or home takes on a personality once you bring in flooring materials and furnishings. Then, I like to evaluate the home again and bring in just the right finishing touches. It's like fashion: A dress is just a dress until you find the right shoe.
Trend changes as fast as you can say the color blue. I always guide my clients into a classic timeless look. You can put anything with a great standard taupe on a wall. I especially like the Farrow & Ball palette; even the boldest of colors are still soothing to the eye. I tell my clients to do what they love and it will stand the test of time.